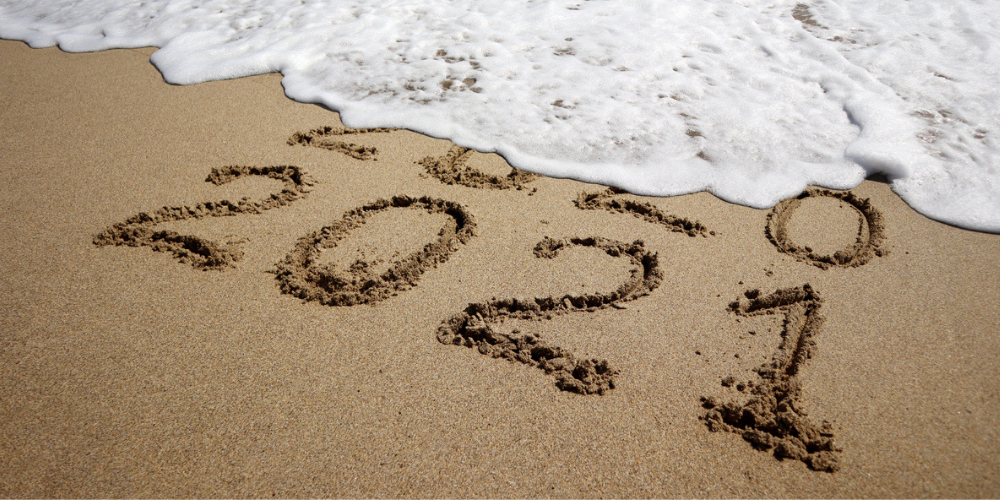 2020 is almost over, and I'm not going to lie, it has been a bit of a challenge. How are you faring? I am a firm believer that how you start your New Year sets the tone for the entire year. From resolutions, cleaning and organizing, to binge-watching, or quiet downtime to reflect, you can customize the perfect beginning for you.
Try a Good Luck Recipe
Pomegranate, black-eyed peas, lentils, and Udon noodles are just some of the food that cultures around the world eat on the first day of the new year to bring good luck. Here are a few suggestions to inspire you. 
Enter A New Year's [Virtual] Run
January 1 races are an annual tradition and a great way to work off some of your holiday season excesses. This year, many are full-force virtual races allowing you to set the time and place to safely run. Check out the 1st Run 2021 (New Year's Virtual 5k Run/Walk) Virginia Beach.
Watch A Bowl Game
A New Year's tradition, this year there are four games scheduled for January 1, 2021. Enjoy the game and test drive some new snack recipes. The games scheduled on January 1st are:
Chick-fil-A Peach Bowl | 12PM | ESPN
(8) Cincinnati vs. (9) Georgia
Vrbo Citrus Bowl | 1PM | ABC
(14) Northwestern vs. Auburn
College Football Playoff Semifinal Game 1 | 5PM | ESPN
(1) Alabama vs. (4) Notre Dame 
Allstate Sugar Bowl (College Football Playoff Semifinal) | 8:45PM | ESPN
(2) Clemson vs. (3) Ohio State
Initiate Organizing & Streamlining Your Home Most of us had mounds of stuff that needs to be sorted, cleaned, organized, or tossed. Look at the KonMari method, made famous by Marie Kondo. Tackle one area of your home this weekend. You'll feel a great sense of accomplishment. 
Binge On A Great Show Or A Good Book
Have you been searching for a great TV show? Netflix offers this list including some outstanding shows and hidden gems that you may have missed. The 2020 New York Times bestsellers list is always a good starting point, or pull a title off your shelves to re-read. 
Get a Real Estate Check-up
Is 2020 the year that you are contemplating making a move? Need more space, maybe downsizing is in order. Or maybe you are thinking of investment property? I would be happy to provide you with an analysis of your current property and make some recommendations. Do not hesitate to contact me. Happy New Year!